Business Card Designs
Logo & Graphic Design Brisbane, Australia


Present your new business card designs with confidence.
Once your new logo design is finalised, I can develop a package of uniform and corresponding business cards, letterhead and envelope designs.
The most opportune way to impress your clients and showcase your new logo is with custom designed stationery. Keep in mind, success is all in the perception you generate, and the easiest way to demonstrate that you are a serious player is by means of a distinctive letterhead and a memorable and stylish business card.
Business Card Designs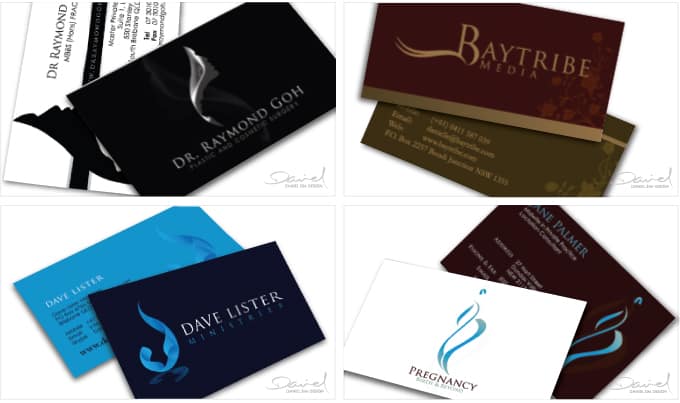 Keeping the design process simple:
Creating (or re-creating) the face of your business shouldn't be a complicated process.
There is no need for elaborate contracts, complicated wording or pretensions to impress. I simply like doing business the old fashion way, one to one.
I have experienced working in a large multinational firm and I know that nothing works as efficiently as personalised service.
You have my direct email and contact details; I am available to help when you need it.