We're passionate about simplicity in logo designs. Because we know how shapes and colour affect mood, we use a palette of colours and shapes particularly well-suited for each respective logos. This is evident in all of our work. Effective branding of your business starts with creating a strong visual identity system. Your logo is the focal point of your business' visual identity. Your logo is your signature. It communicates who you are and is essential to effective and efficient marketing.
A powerful logo identifies your business in all forms of online and offline visual communications. This includes signage, stationery, business cards, invoices, advertising, the Internet and collateral materials. Because it's the core of your visual identity system, it should be used consistently across all communication platforms to enhance your brand's recognition and never altered in any way. Whether you're a Portland business that's a startup or an established brand that needs a refresh, talk to us about.
A few of our featured clients.

The brand representation consists of three kinds of information
BRAND KNOWLEDGE
Its name, its appearance and other concrete characteristics about the brand.
BRAND EXPERIENCE
Either direct or indirect from word-of-mouth or other sources.
EMOTIONAL RESPONSE
The positive or negative feelings a person gets when the brain formulates a brand representation.
[]
keyboard_arrow_leftPrevious
Nextkeyboard_arrow_right
What My Customers Say About Me
From my very first communication with Daniel, I was impressed by Daniel's confident, easy, warm manner. He understood exactly what it was I was trying to achieve by getting to know me and my business. Daniel has exceeded my expectations for my company's branding from logo design to stationery and I am ecstatic with the results and have been complimented many times on the colours and design.
Daniel is extremely professional, experienced and creative. Nothing was ever a hassle and our communications the entire time have been responsive, clear and open. I'm extremely happy with the result and can't wait to put Niche in the marketplace. Daniel has added the polish and professionalism that I want reflected throughout my business.
Karen - Niche Property Management

What My Customers Say About Me
Daniel and his team we believe went far beyond our expectations, he went to enormous lengths to ensure that our logo for our Cleaning Company was going to look great. His design samples for us were stylish and extremely elegant, you can see he has a great vision. He helps you and guides you to choose a complete design for your company. We are based here in Melbourne and distance was not an issue, he was in contact with us all the way.
With plenty of options for us to choose from and with his experience, we are proud to say our logo for our Company was designed by Daniel Sim. A big thank You from our team at Lupa Cleaning Services.
Brendan & Claudia Lloyd - Lupa Cleaning Services
What My Customers Say About Me
After being with a the largest franchise company in the real-estate world for many years we looked and branching out on our own. The thought of this was very overwhelming… the Logo is the feel the look the strength and the face of your business, by far one of the most important aspects to the look of your business. I had no idea where to start -We had spoken to other companies and the did not have the sharp look we needed.
I was referred to Daniel and would say that his approach, service and knowledge put us at ease immediately. We knew that he knew what we wanted and was so efficient to deliver us so many wonderful ideas and advise. Daniel has a great eye for detail and a flair that is very hard to find but the most refreshing aspect of our experience was his patience and professionalism. We have dealt with so many companies over this transition and this company by far exceeded our requirements. Daniel is a most if you a thinking of a new business or a new look for your current business.
Thank You so much Daniel!
Dutney - Crowne Real Estate

What My Customers Say About Me
Having many options out there these days available for website, logo and brand design, we were delighted to have arrived at working with Daniel Sim Design for our project (www.drsuzannema.com) DSD was gratefully recommended to us by a colleague 6 months ago and we have had nothing but personable pleasant and very professional interactions with him and great work done by him since. DSD created beautiful brand design for us including logos, websites pages, stationary etc which has had great feedback from patients and other doctors alike. We opted for the platinum package which I recommend. I would encourage anyone or any business who is seeking exquisite brand design coupled with a very professional service to contact DSD as you will not be disappointed.
Dr Suzanne Ma - Bariatric and General Surgical Specialist
What My Customers Say About Me
Daniel Sim web design was recommended to me by a friend who's webpage impressed me with great design and professionalism. Daniel set up my page and again he included great features and good understanding how to present the business well. Through the years he helped updating the page which was very helpful also in regards to the google ranking. I can really recommend him.
Dr Harald Puhalla - Bariatic, Hepato-pacreato, Biliary, Upper Gastrointestinal General Surgeon
What My Customers Say About Me
Being very new to a startup business with no previous experience with design services and had numerous quotes for design packages. It was difficult for us to decide on the appropriate package. There was a lot of competition and cheaper options available. Why we decided to proceed with Daniel? Clarity. We felt Daniel presented our options very honestly. The choice in the end was easy as each package represented value and was clear in what we would receive for a set price. We chose the premium package, and never looked back. Daniel took our briefing for a crisp, professional logo for our healthcare business and with no hassles presented us with options that excited us, and nailed our vision. We had constant communication through the process. Since presentation of our logo, we have been able to contact Daniel with any questions regarding file formatting and incorporation into marketing material. If you feel overwhelmed by the choices out there for design services, choose Daniel Sim. You can be confident in the service, communication, value for money, and his work is beautiful.
Daniel Walsh - Active Health Podiatry
What My Customers Say About Me
ANZAOMS has used the services of Daniel Sim Design over the last year to design a range of options for a new and modern logo for our Professional Association. ANZAOMS were keen to engage our Members in the process and Daniel was extremely helpful with a design brief and Member survey, obtaining maximum Member input into the process. He then provided a number of excellent options for our Members to choose from. The result is outstanding and we are very happy with our new branding. Daniel was at all times extremely responsive, very cost effective and has been very patient throughout the process. We would absolutely recommend Daniel Sim to others seeking logo design development or refresh.
Belinda Mellowes - Executive Officer | ANZAOMS
What My Customers Say About Me
I highly recommend the creative skills and design ability of Daniel Sim Design. We are extremely satisfied with the work he has provided for us and would encourage you to use him in design work for your organisation.
Dr Bill Newman - Bill Newman Ministries
What My Customers Say About Me
Daniel assisted us in creating a very meaningful and memorable brand identity for Insider TV.
Insider TV creates original, insightful and entertaining travel content to the people across the globe with a monthly audience reach of over 14 million on varying platforms and devices. It was important for our logo design to work across the various applications and variations. Thank you Daniel for your communication and thought into our design.
Daniel Barry - Founder & Director, Insider TV
What My Customers Say About Me
Finding a designer who shares your esthetic values is paramount to everything when embarking on a design project. I didn't realize that I would find him all the way on the other side of the world! Thankfully, with the internet, we were able to work together effortlessly. Daniel created the "M2" logo for my pediatric dental practice over four years ago. From the start, we received so many compliments because it was so unique, colorful and fresh. Today, that logo is a brand. I had such a positive experience working with Daniel that I did not hesitate to go to him again with subsequent design projects. His talent is limitless and he is also one of the nicest people I've ever had the pleasure of working with. He's fair, honest, efficient and thorough. I know that we will continue to go to him with our design projects in the future. Why change when everything is great??? Thank you, Daniel, you have been a blessing to our business!
Maria Meliton - M2 Pediatrics
What My Customers Say About Me
We can not say enough about Daniel's creativity. As a small business, we were struggling with how to brand our business with the perfect logo. We came across Daniel through a websearch and were thrilled to work with him on our project. He provided us with a number of great logo choices, one of which was absolutely perfect! He has been fantastic to work with and we will definitely use him for our additional graphic needs in the future!
Jen Chaput - Instant Karma Roses
What My Customers Say About Me
From the very first point of communication Daniel stood apart from other designers I had contacted. He was warm and friendly and expressed a genuine enthusiasm and interest in my work along with his initial vision for a brand identity. As an artist, I naturally had creative ideas of my own, but Daniel brought my ideas to life, exceeding all expectations with his impressive and beautiful work. He patiently allowed me to express all my thoughts and then directed my thinking towards a clean, eye-catching logo and somehow captured my personality within it, which was true genius seeing as he had never met me. I consider myself privileged to have worked with Daniel and cannot recommend him highly enough.
Alexis Atkins - Alexis Atkins
What My Customers Say About Me
It has been a wonderful experience working with Daniel Sim. Daniel Sim Designs was initially contracted for our corporate logo design, business' cards and letter heads…as well as envelopes. Daniel came up with various concepts and patiently worked through our requests until we arrived at our final design; a design we were very very pleased with. When Daniel created the artwork for the business card, we were bowled over; it had a wonderful blend of subtlety, colour and content. It was much better than we expected and to our utter amazement, the cards were even better! Following this positive experience, it was only natural that we considered Daniel for the website. Once again he brought out a level of creativity in his work which left us, to put it plainly, dazed. The website speaks for itself…
Udayan Bhanot - Director, iEnergyTech
What My Customers Say About Me
Daniel is clearly creatively gifted. A true professional committed to helping businesses portray the right image with innovative design. His design concepts exceeded my imagination. I am very proud of the logo designed for my business. A pleasure to work with. I highly recommend him to anyone seeking professional design for their organisation.
Daniel Irvine - Sovereign Wealth Management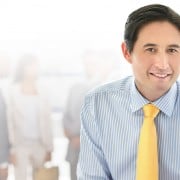 What My Customers Say About Me
Daniel Sim Design has assisted in the logo development for Sieverts Radiation Protection Consultancy. The logo was very vibrant in colour and eye catching, resulting in numerous enquiries and consultancy work for us. We at Sieverts Consultancy find that Daniel Sim Design quality of service was of a high standard and would highly recommend to all businesses.
William Tan - Manager of Health Physics, Sieverts Radiation Protection Consultancy
 Uniquely You – Benefits
Whether locally in Portland, Australia-wide or internationally,
we'll ensure your brand stands out!
Marked for Recognition
A powerful brand message is clear, concise, descriptive and compelling. A brand identity creates visuals that the client learns to associate with your business. My aim as your designer is to make you memorable. The more your brand identity is seen, the better your chances of potential customers
Gorgeous, uncluttered, applications
Keeping your logo design clean, concise and minimal allows for a wider range of application. This results in a strategically sound investment. Marketing and social reach will generate more revenue for what you sell. All components in your brand-building process depend on our arming you with a winning brand personality.
Cost Savings
First impressions last in business, the old adage, cheap is more expensive often stands true. You might save a small amount of money initially using cheaper and possibly less experienced designers, but in the long run you could be spending thousands and sometimes millions of dollars to reinvent the face of your company when you consider marketing and promotional costs.
Refresh Your Brand, Refire your team and organisation
Savvy business owners and entrepreneurs understand the importance of building momentum. Sometimes a new logo and branding can trigger or activate a much needed boost in morale and culture of an organisation. We've often found a fresh new image often clarifies the vision and core values of your company. 
Delivering exceptional logo design services
to Washington, D.C. businesses for over 20 years.
100% SATISFACTION GUARANTEE
ON OUR LOGO DESIGNS
[]
keyboard_arrow_leftPrevious
Nextkeyboard_arrow_right
USE OF COLOUR IN LOGOS
…………………….
Colour is a powerful driver in influencing positive brand associations, because colour can trigger physiological and psychological reactions in the majority of observers. Colour can subtly influence customers or activate an emotional response in passive visitors. We know that people can make snap like-dislike buying decisions within the first 90 seconds of the first encounter. Logo design colour is integral to your brand's personality. We use colour, not based on preference, but to seamlessly align your brand's personality with the intended brand associations we want to communicate.
LOGO DESIGN AESTHETICS
…………………….
Colour is one major component used to express your brand's personality via your logo. Shape aesthetics and logo structure is equally important. Shape aesthetics refers to the four dimensions we use to regulate shape when expressing your brand's personality: • Angularity : sharp, abrupt angles to denote the masculine; soft and continuous curves to denote the movement or a sense of femininity • Symmetry : the visual preference for shapes that have balance • Proportionality : the visual preference for shapes that are proportionately harmonious • Size : focusing on the idea of balance with each component complimenting the whole.
 An Award-Winning Logo Design Agency
for small, medium businesses, personal brands and major events in Portland.
1. From Discovery to Display
As with all our Portland clients, we will work with you personally and generously share our expertise in creating graphics, colours, symbols that truly reflect the image you want to communicate about your business. We will use your input through dedicated discovery session to create a distinctively company logo that instantly communicates the service you give or product you provide, promptly and affordably.
4. Fixed fee logo packages
We have fantastic fixed fee packages designed for small businesses with limited budgets right through to ongoing stand-out professional design services on an affordable monthly fee.
2. 20 years Experience
Over after 20 years in this dynamic industry, we work within a boutique approach and pricing model that is designed for today's fluid market. Our clients range from start-ups, NGOs, non-profits through to government and global companies, across a variety of industries, including healthcare, education, retail, hospitality, finance and food and beverage.
5. Starting A New Business?
Every startup faces unique challenges. We tailor our approach to meet the needs of each new venture. We have helped hundreds of new businesses express their vision seamlessly through our expertise in graphic and logo design. We are passionate in journeying with you from the exciting launch and through the various seasons of your business. Take advantage of our free 15 minute phone consultation today.
3. Local and international knowledge
We believe that great design are not bound by borders or language. We have worked to develop creative solutions for a wide range of clients, from start-ups to established global companies across the globe. Click here to view more of our logo designs.
6. Collaborate
We're about forging relationships, our team is close knit and that's how we'll work with you. We love to work with clients who appreciate the essence of craftsmanship and out of the box thinking.
[]
keyboard_arrow_leftPrevious
Nextkeyboard_arrow_right
Companies We Have Worked With

[]
keyboard_arrow_leftPrevious
Nextkeyboard_arrow_right