Web Design Brisbane
Elegantly engaging web designs
As one of the leading Brisbane web designers, we carefully guide you through the complex process of web development in an easy to understand manner. Our mission is to build an effective online presence that matches your goals and ensures your business stand out from the crowd. With over 20 years of experience working with Brisbane businesses to build their brands, you can be confident of our creative design skills and web design expertise to craft a beautiful and engaging website for your business.  
Your website has 5 seconds to make a favourable first impression. In those few seconds, the visitor decides to explore further, or loses interest and moves on to become your lost client. Powerful branding integrated into your website design has been proven to help acquire new leads and clients.
Improve Your Website ROI
A great website motivates visitors to connect intuitively with your core service and company culture. This understanding drives our web design style.
A powerfully brand and intuitive website design keeps your message clear, concise, descriptive and compelling. WordPress Websites
Powered by WordPress
We design our websites using WordPress exclusively. WordPress is SEO friendly and gives you full control over your content — from online menus, pages, blog, contact forms, medical referrals, online reservations, events calendar, and anything else relevant to the user experience. Furthermore, WordPress is readily optimised for mobile devices.
GORGEOUS DESIGNS
We will select and hand craft a design to match your brand and corporate identity. Great value is placed on simplicity and usability.
HOSTING MANAGEMENT
Our managed packages allow you to focus on what you do best. Our sites are hosted within a highly secure environment with round the clock monitoring.
LOOK! AND BE FOUND
The websites we create consistently rank highly on Google. With a combination of strategies and experience, our focus is to place your site right where it needs to be found… by the right people.
ENGAGE YOUR CLIENTS
We love websites that engages. Each page is structured and designed to perfectly match your target demographic.
EASY USABILITY
Look! We believe simplicity is the key to success. Our company was built on focusing on the important things.
LEAD GENERATION TOOL
It's not a matter of 'if' your site will provide a return on investment, it's usually a matter of when.
[]
keyboard_arrow_leftPrevious
Nextkeyboard_arrow_right
Whether your website is looking tired and dated, or you are starting a new business, our 8-Step Web Design Process ensures you receive a website that is high quality, engaging, SEO-friendly and improve your brand's online presence. 

1. Project Scope
The first stage of our design collaboration is critical to achieving the best outcome for your website. We learn about your goals, the kinds of clients you want to attract, your products and services, your ideal client, and the primary aim for your website (to sell or to inform).

2. Site Mappings
During this phase we build wire frames to characterise the user experience design, not just for ease of navigation but tested to increase the number of leads and sales.

3. Visual Design
Web design is all about user experience. Every aspect of our design process is focused on how the user is going to respond to the visual appeal, the functionality and the general feeling of being on your website.

4. Site Development
Once you agree with us on the basic design concept, we will start the development process on a staging platform. You will be provided a link to track progress and review site functionality once the development process is completed.

5. Website Testing
We thoroughly test each page to make sure all links are working and that the website loads properly on all devices and browsers.

6. Launch
Once your website has under gone thorough testing, we deploy it from its staging platform to a live site. We will continue to conduct more performance tests across all devices and locations to ensure everything runs smoothly.

7. Growth Strategy
Daniel Sim Design is committed to a culture of continuous improvement in everything we do. We apply this principle to our website modifications and upgrades. We continually run user testing on new content and features, we monitor site analytics, and we're always on the lookout for potential to refine your messaging.

8. Site Management
We'll ensure your website works securely and efficiently 24/7 to attract clients to your business.
Delivering exceptional web design services for businesses in Brisbane,
Australia and to over 35 countries.
100% SATISFACTION GUARANTEE
ON OUR WEB DESIGN & WEB DEVELOPMENT SERVICES
We specialise in creating beautifully simple and functional websites for health and medical specialists.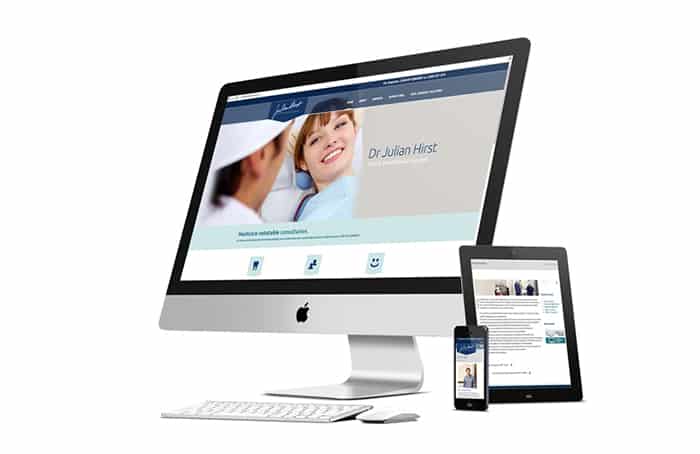 []
keyboard_arrow_leftPrevious
Nextkeyboard_arrow_right
Companies We Have Worked With